Before 2016 CNY kicks in, I am seeing 5 bags full of assignments awaiting for my attention. While I might not have any time for spring cleaning to welcome the Money Year ahead, I am glad that I have been given the opportunity to cross path with some of my students from both Curtin and Kaplan.
Thought I better update my blog to share the class photos before I procrastinate further again.
Curtin Campaign Development 28 Jan 2016 class photos #JasonTanLecturer
Always a pleasure taking on Campaign Development classes. It is a privilege to be seeing majority of them graduating as this is a final year module. I can see some of them being in the pipeline as future marketer in the making.
I have to thank one of my ex colleagues dearly for hosting a career talk with my these students at his agency, TMRW (http://tmrw.com.sg/)
Here are some of the key take away from the fruitful career session with the Business Development Director of TMRW, Chrix Yong:
An ex- Curtin student of mine, Glen Liu now an entrepreneur running his own agency in Bangkok, also came as a guest speaker to share valuable career advices to help my students kick start their career plans. Here are the key highlights of his speech:
Here's the class photo of Jan 2016 for Campaign Development Class
Curtin Advertising Strategy 29 Jan 2016 class photos #JasonTanStrongerhead
It has been more than a year since I last taught this module. The sybullus has been changed completely this time around, which alienated me for a bit with some of the Advertising theories. But hey, that is what makes teaching great, because I get to learn as I teach. This cycle never ends, getting you to learn and relearn. I got to learn about the useful application of R-P Grid model in advertising and media planning.
Although there are a lot of "dry" moments as I began drilling the bolts and nuts of advertising theories, but we do have some fun moments too with Chris Tan, the founder of Hoverboard Singapore (http://hoverboard.com.sg/). We managed to make his latest Hoverboard as our product for the advertising campaign project, which gave us the perfect excuse to let our students experience the product first hand.
Northumbria University Buying Behaviour Integrated marketing Communications (BBIMC) class with Strongerhead 21 Jan 2016
It has been more than 3 years since I last took on this module. I am glad to be seeing all the students off as this is their final year module. Glad to be seeing some familiar faces too from my previous Diploma and Degree classes like Shuzhen, YiChiun, Qiu Xian, Joleen and Siew Yoong.
Teaching this class is quite challenging as most of the students have already studied marketing communications, marketing strategy, consumer behaviour and marketing management previously. Thus, I can kind of understand the poor attendance and the lack of interest for the lessons since they kind of know it all already.
But I hope to have been able to stress the importance of understanding how people buy in order to strategize how we sell. And I can only wish to have enabled at least some of our students to see the strategic intend behind this module.
Jason Tan Strongerhead Kaplan FTDipMComm 26 & FTDipEM6 Marketing Principles class photos 2 Feb 2016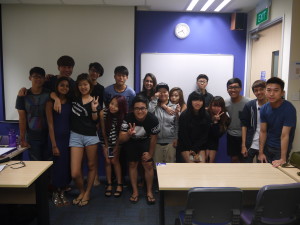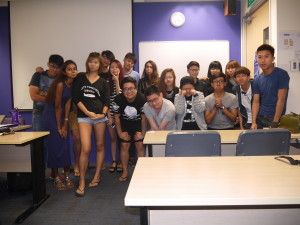 These students make me feel young but at the same time old as well. Contradiction is the word to describe my feeling with them. But I guess it turns out well in the end. You can tell from the video we have made together. Strongerhead Whip Whip with MComm26 class. You guys ROCKS !
Kaplan PTDipComBA13A & PTDipComMM13 Marketing Principles class photo 1 and 3 Feb 2016 #JasonStrongerhead

I have always enjoyed myself dearly whenever I meet working professional with good positive attitude towards studying. This two classes would be my favourite class for Jan 2016 as they have made teaching so much more enjoyable, and it pushes me on to give my 110%. I am delighted to see BA13A class stayed on for our last lesson till 11.25pm.