Too late for a Valentine's Day update, but i wanted to give a quick update on what has been going on since the start of 2017 with my classes.
Let's start off with all the "hot dates" i have had on Valentine's Day. The action begins as early as 8.30am. Glad these folks from FTDipEM12 (Diploma Event Management intake 12) decided to spend their V-day morning with me for their last Marketing Principles class at Kaplan.
At 12pm, it was a big "date" with the students UCD BBSMKT24 (University of College Dublin Marketing Degree intake 24). Glad most of them turn up for class to spend their V-day lunch hour with me.
At 3pm, i had another "date" with FTDipmMComm33 (Diploma in Mass Communications intake 33) for their final Marketing Principles lesson. not all turn up but glad to have slightly more than half of them here for this class photo.
The love day didn't stop for our Marketing class on 14 Feb, the celebration of love extended beyond 14 Feb 2017. On 17 Feb, we had our final Marketing communications class with FTDipMM32 (Diploma in Marketing Management intake 32) students. A real happening bunch to be with honestly.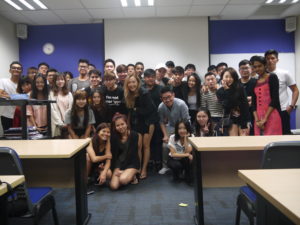 24 Feb 2017, we had a celebration with the PTDipMM16B (Diploma in Marketing Management intake 16) class for Marketing Principles in Blended Learning style.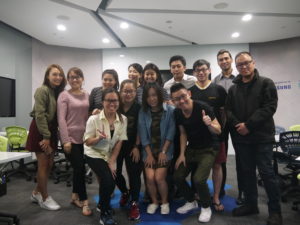 Before Feb ends, 27 Feb 2017, i had another finale celebrated with PTDipSRM10 students for their Marketing Principles Blended learning class.
We even extended the celebration of "love" on 1st March with my Advance Diploma Marketing Management Class intake 30.
Actually, the "dating"took place even before 14 Feb 2017. In Jan, just before CNY started, i had the honour to celebrate our last lesson with Curtin Students who are taking Advance Digital Media Planning, as well as with my students from Northumbria University for their last module of their degree – Buying Behaviour and Integrated Marketing Communications.
And just before we started our CNY celebration to welcome the year of the Rooster, i had the privilege to bid our last good bye for UOE BE511 (University of Essex Marketing Management) class with these fun loving enthusiastic PMEs.
2017 has been fruitful so far. Alot has been happening, and hope that i can keep the momentum going. Thank you so much for all the positive comments and feedback that you guys have given me. It meant so much to me and given me the needed drive to push myself to the limit.
Here's a quick snapshot at what some of my students' experience was with Strongerhead classes:
"Jason, you are a great lecture, is a great pleasure to let you teach us.Thank you for the class on the classroom in a pleasant way to learn. You give us the notes really helpful to understand the marketing content.Thank you awesome lecture… xD"
Wong Jing Yi from PTDipMM16
"Enjoyable experience with lecturer Jason. Get all the information with the easy and straight-forward way but never miss out any details. Help a lot with the exam and also give us a very complete understandable structure of Marketing. He also share a lot of interesting points with his experience, opinions and stories. It's still have a lot of things need to learn from him. Thanks so much for all the help and all the classes."
Nicole from PTDipMM16
"Very patient Tutor and conducts very informative classes. Ensures his students are always focus and understand his teachings. He has a unique way of conveying his teachings to his class which makes me feel he is a very interesting personnel.
A short message to Jason:
Thank you for your lessons and your kind thought towards your students and I appreciate your patience and understanding to us working adults, please continue to be influential and God Bless You!"
Lennard from from PTDipMM16
"Fun and engaging lesson! Will never feel bored, and will always look forward to the classes as well. Gained lots of general knowledge as well, learning things outside of the textbook. It was definitely a joy having Jason as our lecturer, one of the best! Good job!!!"
Kayenne from UCD BBS48 UCD
"Jason's definitely one of the very few lecturers who can capture the whole class's attention with his interesting, upbeat and most importantly, highly relatable lectures. Thanks again for your wonderful lessons which I can remember even till now! (:"
Charlene from Northumbria University
"Honestly, i didnt expect Jason's class to be fun that's filled with lots of laughter and knowledge. Came in to class with 0 knowledge on marketing but with his classes in a short period of time, i understood there's so much definition to it. Once again thank you for the endless laughter!"
Iman Nashoha form Northumbria University
"I like how Jason teaches us in ways that are different and entertaining. Class is never boring with him teaching! Thank you Jason! 😀"
Asaph from UCD BBSMKT 24
"Jason lesson are always fun and interesting. The style he used for teaching is unlike other lecturers. He make his lesson easy to understand by using mind maps as well as relating to his work experience in the marketing industry. The knowledge he shared are helpful toward the coursework assignment as well as in the working place. Although, i had only attend 3 lessons currently but i felt that i had learnt a lot from Jason. All in all, i look forward to attending the upcoming lesson. Thanks Jason!"
Issac Kwan from University of Essex