It has been a busy year. I am loving every moment because i got to meet alot of interesting people where i gotten new insights into learning and teaching, and understanding Gen Y better. it is through them that got me to understand the importance of continuous improvement. My approach to teaching has to evolve as we meet the new generation of students (especially the full time students).
Big thanks to everyone who had spare me your precious time to share with me your valuable feedback. I'll work towards an even stronger Strongerhead Approach to teaching in 2017.
For now, let's make a last toast to 2016, and STRONGERHEAD CHEERS to all my students from the last quarter of 2016, and to EVERYONE of YOU too. May you enjoy a STRONG 2017 ahead, and STAND STRONG no matter what.
My Blended Learning Class for Marketing Principles with Kaplan PTDipMM15B taken on 10 Oct 2016

It has been an intensive 8 weeks lecture filled with assignments and activities. Hats off to them for being able to clear this module successfully.
My first time taking Part Time UCD BBS48 class for Consumer Behaviour taken on 9 Nov 2016
It was an incredible experience. Honestly, the best UCD class i have ever taken so far. 4 days full zest and laughter. The energy level was intensively packed with positivism. Loving every moment with them all despite it being a weekend class.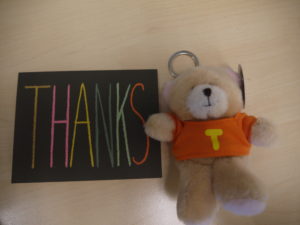 It has been a while since i have taken on an MBA class. Honestly speaking, after having these folks for lessons, i kind of miss teaching MBA classes dearly. Thanks for the good memories.
Here's the photo taken with Northumbria University MBA Marketing Management – Relationship Marketing approach on 9 Nov 2016

Not forgetting my Strategic Marketing Murdoch Students. I have met some great people from these classes. Please don't forget to say HI yar.
My class photo with Full Time Event Management intake 11 students for Marketing Principles taken on 6 Dec 2016.
This is a class that reminded me how young my students are getting, and how old i am becoming. Indeed, we do have a generation variances when it comes to delivering a lesson and ways to capture their attention. They are friendly and down to earth people, which i do enjoy our classes together, and learn from one another, allowing me to make new friends along the way too. Remembering EM11, and please keep in touch.
Here are some candid shots worth remembering too 🙂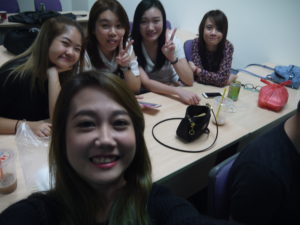 My class photo with Full Time Mass Communications intake 32 students for Marketing Principles taken on 6 Dec 2016.
A rather big class compared to EM11. Strangely, although they are from the same generation with EM11, their learning style and attitude differs quite a bit. They did well for their exams and i can see a few serious and driven contenders who are hungry for their future from this batch. And it will always be a pleasure to have such students for class.
My class photo with Full Time Marketing Management intake 31 students for Marketing Communications taken on 8 Dec 2016.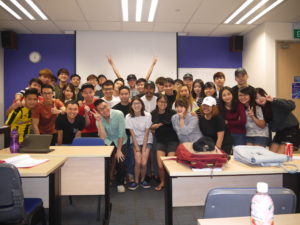 A very big and fun class to be with. Check out our fun shots on Facebook and you will understand.
My class photo with Part Time Birmingham City University (BCU) students for Internaltional Marketing taken on 8 Dec 2016 as this was the day with the highest attendance.
My class photo with Full Time University of College Dublin (UCD) intake 24 students for Consumer Behaviour taken on 9 Dec 2016.
This is the class who are willing to participate in the mannequin challenge on Facebook. Check it out if you have missed it at
https://www.facebook.com/jasonstrongerhead/videos/1797058747231916/
On the 28 Dec 2016 marks the last lesson for PTDipMComm27 Marketing Principles Class. I have got to know aspiring marketers in the field of PR, Events, sales and also potential DJ in the making.
Sad to part with them, but definitely a great way to end my 2016 in style.
Once again, big thanks to all those who invested your time to share your valuable comments with me on my classes in the last quarter of 2016.
"Jason is one of the most helpful and interesting lecturer i ever had. He is always able to make difficulty to easily understanding. He teaches us by tables and unique structure to help use to understand the Marcom modules. Appreciate the effort he made for us. Thank you! The best lecturer JASON!"
Eilin from NU Marcom
"Well, I literally fell in love with Jason the first time attending his class. I just love the strongerhead ways he conducts the lessons. With his unique sense of humor, the lectures are always filled with lots of laughter. I never liked marketing, which I thought it is all chimlogy to me, but ever since attending Jason's class, I began to appreciate the beauty of marketing. He has his unique ways breaking the complex theories into simple forms, which are certainly less painful for us to digest. Undoubtedly he has secretly put in a lot of time and effort making this possible. I was looking forward to every single Tuesday night class with him. Indeed, goodbye to him is the hardest. The past 2 months has been truly amazing. Thank you Jason Strongerhead. You're best of the best!"
Iris Lim from NU M&C BLSCM PT9
"Jason had a unique teaching method which he link the theory with his practical experiences which made the lesson easily understandable. He really made the class fun and interesting which I don't even had a chance to fall asleep. He uses mind map style to pass the information to us which is much easily absorb instead of long composition. The past few months of lesson just passes so quickly which I didn't even realize. He really make the class interesting, which someone like me which had totally zero knowledge of it, is able to keep up in class."
Ang ZhenYu from NU M&C BLSCM PT9
"The first lecturer that I encountered that doesn't teach by the book but by his tons of experience towards marketing. Funny and entertaining. Always manage to grab the attention towards all the student. The best lecturer through my study journey ever."
Ahwin
"Jason is a very wise, interesting, kind, patient, helpful & awesome lecturer who is like students' friend (my favorite lecturer so far). His mind maps, examples, life experiences, stories & jokes are very useful to help us understand concepts & help students (even those with no relevant knowledge & experience) cope with the exam. I appreciate his teachings & advices in class to be prepared for changes in work & life & will remember his positive attitude towards life. Thank you very much, Jason ;op."
Jo from NU M&C BLSCM PT9
"Jason is the funniest lecturer that I met before, I look forward to attend his class every week. I will not feel tired or boring during his class, he will always use a lot of funny example to let us know what he teaching. I will keep laughing but I understand. I think Marketing is a very boring module before, but after Jason's classes, I think marketing is very interesting. Thank you Jason!!!!"
Anthony from NU M&C IHTM PT9
"I would say Jason uses a different approach towards teaching. Especially when majority of the class do not have any knowledge or background in Marketing. He is able to combine life experiences into his teaching which makes the students able understand better and in a more interacting and interesting manner. As a Lecturer, he assisted his students on the lecture notes emphasizing on key pointers to take note of which really helps a lot for us as a student to summarize so many information at one time."
Aaron from NU M&C PT9
"He makes marketing fun, the way he teaches the subject is as though he is being more of a friend to the class then a lecturer, which makes it even easier to understand the fundamentals of the subject with his unique and creative ways. He uses different examples of his own for each topic and never fails to crack the class up to burst into laughter!
"My first Marketing Principle module and the best one yet. Good luck to you Jason and thank you for giving our class the opportunity to be led by you for the semester, you are just brilliant. 🙂 Strongerhead all the way!"
Eunice from PTDipEM5
"Lady Luck smiled on us and we have got Jason! Need I say more? 🙂 A truly remarkable and inspiring lecturer."
Anastasia Sin from UOE MM 3
"In my 20 years experience of listening tolectures, i can say that only Jason's way of lecturing, NEVER makes me fall asleep. The only class i look forward to every week even though im dead tired after work. His knack for cracking jokes and sharing his intriguing personal experiences and relating it to his teachings is so revolutionary that you'll never want the lesson to end!"
Myra from NU M&C PT9
"Jason Tan who start class with a smile. !
If you feel tired after work don't want to carry heavy book ! no worry just jump into Market & Consumer class. You will know how to do marketing after class with a smile on your face. So far, he has his own lecturing style I have had , which I haven't seen in other lecture and that make Jason more strongerhead!"
DaoThiLe from NU PT9